Beginner Kids Karate Classes Enrolling In September
Kids love action; and KickFit Reading Karate instructors know how to give kids what they want. Our exciting, fast-paced Karate curriculum gives kids the confidence to handle life head on!
We provide age-appropriate programmes that focus on fun, sports and effective self-defence. Each class contains a blend of fun drills, physical martial arts training and character education lessons.
Our Little Champions Karate Programme (for ages 4 to 6) offers children a strong foundation in essential character building qualities such as respect, courtesy and self-discipline. Your little one will gain confidence, improve motor skills, learn to pay attention and follow directions, plus gain a positive "I can do it" attitude.
Our Junior Programme (for ages 6 to 12) will teach your child fun and exciting martial arts skills along with effective self-defence and anti-bullying skills. Your child will learn about mutual respect, how to use words rather than fists, self-discipline, good manners, and self-control.
Give your Child a Strong, Confident and Healthy Lifestyle!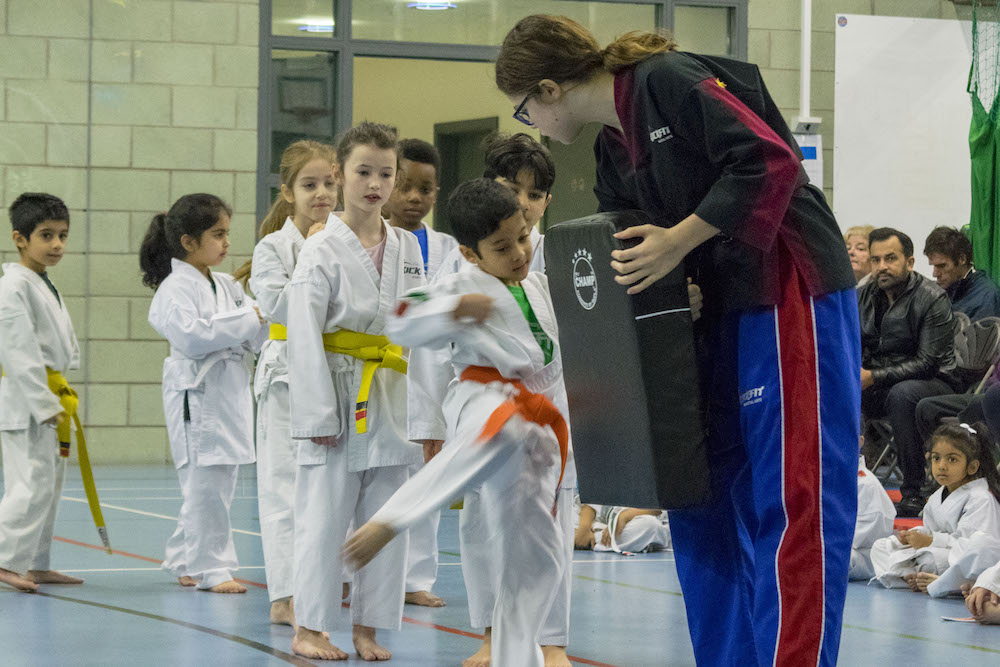 Children in Slough, Langley, Reading and Wimbledon love our Programme because they are learning self-defence, but what they really gain is the confidence to protect themselves and the physical fitness for an improved lifestyle.
If you want to learn more about our dynamic Kids Karate classes, please scroll up. On the right you'll find a Request Information box where you can fill in your contact details and have information sent immediately to your inbox.
Benefits of kids karate
Become toned, fit and flexible
Develop dexterity and motor skills
Learn to overcome their fears and challenges
Improve focus and concentration
Learn to take responsibility for their actions
Gain the courage to say NO to negative peer pressure
Our kids karate Classes Are Located In